Ocorian is delighted to have won the award for Best Foundation Services at the MEA Finance Wealth & Investment Awards 2022
Work with an industry leader in private wealth foundations
Our expert private client team attended the MEA Finance Wealth & Investment Summit & Awards 2022 which took place at the Park Hyatt hotel in Dubai on Tuesday, 27 September.
The MEA Finance Wealth & Investment Awards 2022 honoured leading investment banks, private banks, wealth advisors, and technology providers in the Middle East and Africa for their achievement and innovation in supporting the investment goals of private wealth investors. The awards aim to celebrate the achievements of industry leaders in overcoming the challenges of wealth-building through digital investment tools that deliver strong returns for a sustainable future in this era of disruption.
We are delighted to have won the award for Best Foundations Services at the event's awards ceremony. This award underscores our expertise in establishing and administrating services for our clients' foundations. We are immensely proud of this achievement – thank you to MEA Finance for the recognition!
Work with our team and plan for the future with a private wealth foundation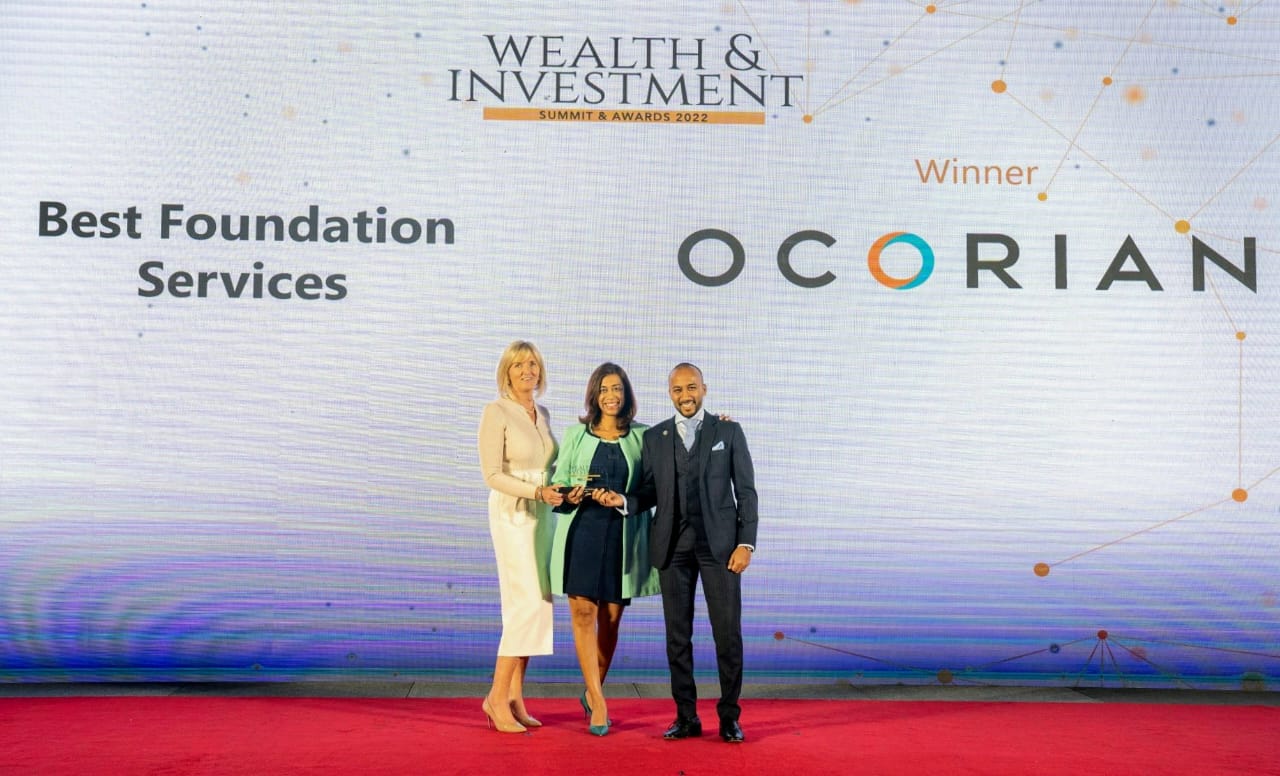 Another event highlight was Leevyn Isabel's presentation on succession solutions in the UAE at the MEA Finance Wealth & Investment Summit. Leevyn discussed the legal and regulatory developments over the past few years and addressed how Ocorian's service offering can help clients with international wealth structuring and establishing a variety of corporate structures in the UAE.
A big thank you to the MEA Finance Wealth & Investment Summit & Awards for having us!
For a full list of the awards and more information on the event, click here.