Supporting you through the listing process and beyond
Managers face many challenges when listing funds, including determining the fund structure and domicile, selecting an exchange to list on, completing the application, selecting appropriate partners and appointing directors.
Beyond this, there are continuing obligations related to stock exchange reporting and governance that must be met.
We pride ourselves on offering highly professional listed fund services to a wide range of issuers seeking to list their products on stock exchanges. We work with fund managers of all sizes and types – from boutique managers to established industry recognised names.
These exchanges include the main market, AIM and specialist fund segments of the London Stock Exchange, The International Stock Exchange (TISE), Euronext, Cayman Islands Stock Exchange (CSX), Bermuda Stock Exchange (BSX), and Irish Stock Exchange (ISE). 
Our listed fund teams have assisted a wide variety of companies, real estate, debit / credit, infrastructure, energy and esoteric alternative funds to list on exchanges over the world. We also provide the ongoing administration, accounting, corporate secretarial and governance services to meet the continuing listing obligations of the relevant stock exchange.
We can help you
Accessible Slider title
Select an exchange 

All stock exchanges offer distinct benefits and we can assist with selecting the most appropriate exchange for your fund.




Go to market quickly 

We work seamlessly with you and other service providers to ensure a smooth listing process.

Ensure you remain compliant

We will ensure you comply with relevant stock exchange requirements and the ever-changing global funds regulations and governance codes.

 Coordinate operational requirements

Both before and after listing, we can coordinate all the involved parties, such as brokers and lawyers, including facilitating board and transaction meetings.

Improve reporting efficiency 

We use the most recent version of fund technology platform, eFront, to provide easy access to information such as NAV calculations and investment data.

Comply with listing obligations

Our teams will assist with complying with stock exchange obligations including the Market Abuse Regulations and the transparency directive provisions on periodic reporting and shareholder disclosure, if applicable.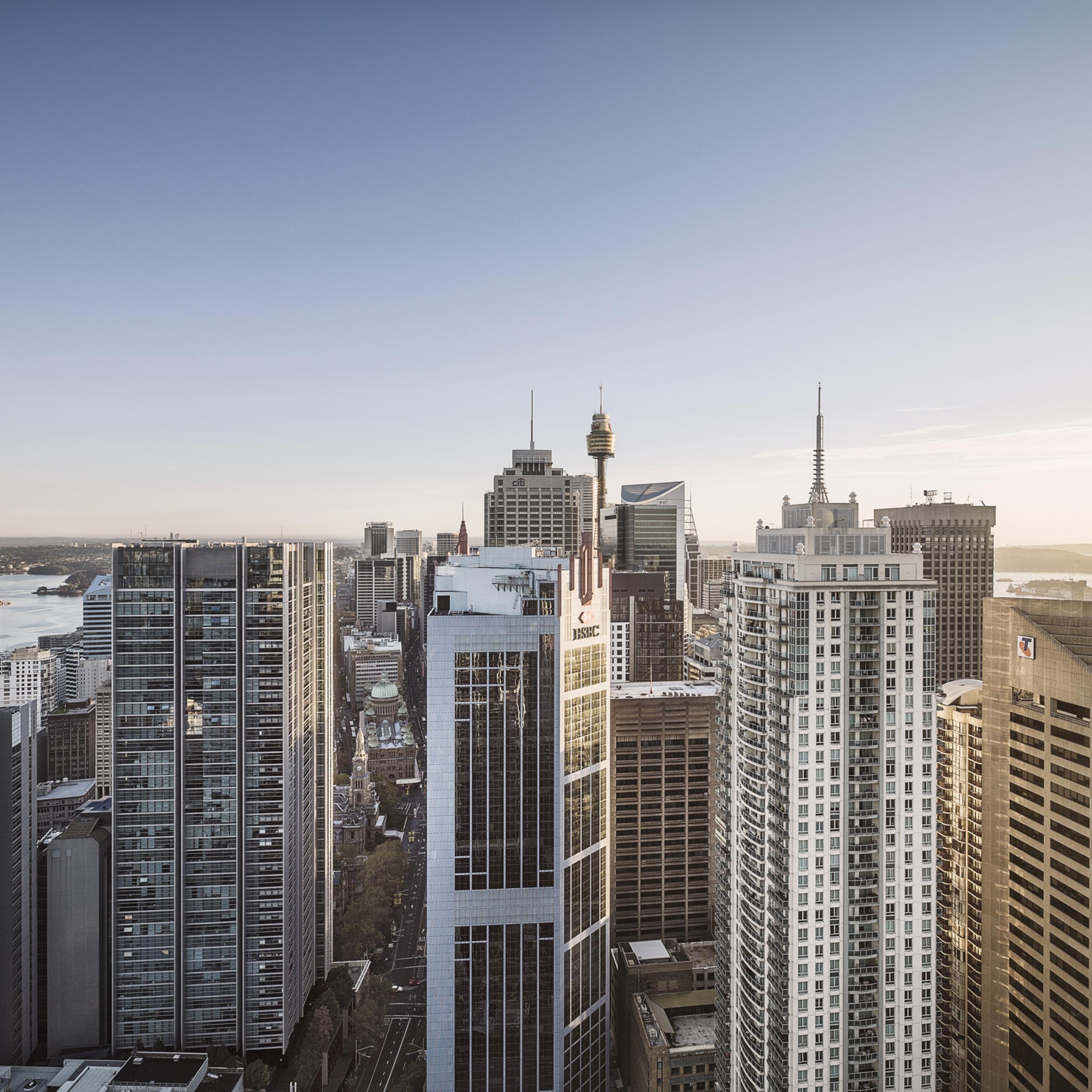 Why Ocorian?
Expertise in listed funds

We have a team of dedicated listed funds experts who truly understand the complexities of stock exchange-listed funds, supported by a multi-disciplinary team of over 300 fund professionals.

Knowledge of key funds exchanges

We support listings on a wide variety of global exchanges – giving you a broad choice for your fund.

At the forefront of technology

We use the most recent version of eFront funds technology to deliver dashboards, tailored reports and access to important data. This level of detail is critical for listed funds.
Our services include (dependent upon the exchange):
Preparing or assisting with the formal applications and vetting the prospectus to ensure compliance with the listing regulations
Submitting the prospectus to the listing committee
Submitting issuer / director / sponsor undertakings
Vetting and submitting all further documents required under the listing regulation
Acting at all times as the issuer's principal channel of communication with the stock exchange, and maintaining close informational ties with the issuer
Ensuring the issuer complies with its continued obligations under the relevant section of the listing regulations (depending on the nature of the security listed and the jurisdiction)
Responding quickly on behalf of the issuer to all enquiries made by the stock exchange
Input on required partners
Co-ordination of listing process with corporate broker
Input and review of listing documentation
Preparation of Financial Position and Prospects Procedures document
Coordinating and making any relevant stock exchange announcements
Arranging listing board meetings
Where required, we are able to provide listing sponsorship services on TISE.
We will prepare the initial application documents including a wrapper / listing document, review the offering document or instruction to ensure compliance with the listing rules and the submission of the fund listing application.
We have significant experience in assisting with funds listings in key markets, including the Main Market and Specialist Fund Segment of the London Stock Exchange, The International Stock Exchange, and Euronext.
We have longstanding relationships with brokers who facilitate fund listings.
Critically, our teams are expert in the stock exchange processes for listing, including the requirements for Financial Position and Prospects Procedures.
We provide a full suite of fund administration services throughout the fund lifecycle, before during and after listing.
While our standard services include company secretarial, provision of directors and registered office, stock exchanges have specific continuing obligations and additional governance requirements that must be met.
We have the relevant in-depth expertise to deliver on these requirements as well as ensuring the board has everything it needs to do its job correctly.
As well as providing registered office services, our clients benefit from the provision of corporate secretarial services by a team of professionally qualified staff. Our services include:
Advising on company secretarial matters
Producing and distributing notices and agendas of board meetings and committee meetings
Attending scheduled and ad hoc board meetings as well as formal meetings of the various committees established by the board
Typically, a listed fund would establish an audit and risk committee but may also consider establishing further committees such as management engagement committee, board nomination committee and remuneration and disclosure committee
Preparing and circulating draft minutes and action points arising from board and committee meetings
Providing board packs and document library through our electronic support system which allows directors to access current and historic documentation remotely
Organising the company's Annual General Meeting ("AGM") and any Extraordinary General Meetings ("EGM") and producing minutes
We understand the importance of corporate governance and provide a comprehensive service including:
Where the company has resolved to join the Association of Investment Companies ("AIC"), assisting in compliance with the AIC Code of Corporate Governance or the code of corporate governance relevant to the chosen listing exchange
Assisting with risk analysis and preparation of risk matrix, including Alternative Investment Fund Management Directive ("AIFMD") requirements if applicable
Where relevant, assisting in ensuring compliance with MAR including the implementation of appropriate systems, controls and record keeping arrangements
Maintaining insider lists in the required format and content ensuring that all persons with access to insider information are aware of their legal and regulatory obligations
Advising directors and other relevant parties of closed dealing periods during which dealing by insiders is restricted
Maintaining a record of dealings by directors and other relevant persons in accordance with the applicable corporate governance code and the fund's own dealing policy
Issuing announcements to the relevant stock exchange and, if necessary, regulatory organisations
Keeping records of all announcements made to the relevant stock exchange
Our clients enjoy peace of mind as we ensure that the stringent statutory reporting requirements within the relevant jurisdictions are adhered to.
This is provided by our knowledgeable teams as follows:
Preparing and filing of the company's annual validation, together with the annual filing fees
Liaising with the relevant regulatory authorities concerning company secretarial affairs of the company, for example, the appointment and resignation of directors
Preparing the appropriate statutory forms for filing with the relevant corporate registry
Liaison with the registrar in connection with share register analysis and reporting
Our specialist funds teams stay on top of and constantly monitor all relevant regulation, so that your funds always remain compliant, and you can focus on your core business.
Our specialist fund accounting teams are not only experts in day-to-day accounting, fund reporting, net asset value calculations and the preparation of financial statements.
they also have an in-depth understanding of the additional disclosures and transparency that is required from stock exchange vehicles.