Early in 2018, Ocorian conducted an online survey of specialists working within fund advisory and/or management. Respondents were drawn across the Private Equity and Real Estate profession and primarily based within the UK (71%) or central and western Europe. You can download the full report here.
A growth in smart technology
An overwhelming 7 in 10 (70.4%) of respondents to our survey believe that smart technology will play an increasingly significant role in all areas of fund management and administration.
As investor expectations and requirements increase, their technological needs will become more sophisticated and bespoke - but speedy automation of processes (at justifiable cost) will continue to drive their choice of smart technology solutions.
DRIVERS IN SELECTING AND USING SMART TECHNOLOGY
Speed (19.6%)
Automation (of processes) (17.8%)
Cost (14.9%)
On-demand access (12.1%)
Flexibility (9.4%)
Transparency (7.4%)
Centralised data source (6.7%)
Access via desktop or mobile (5%)
Level of customisation (4%)
Richer administration experience (3%)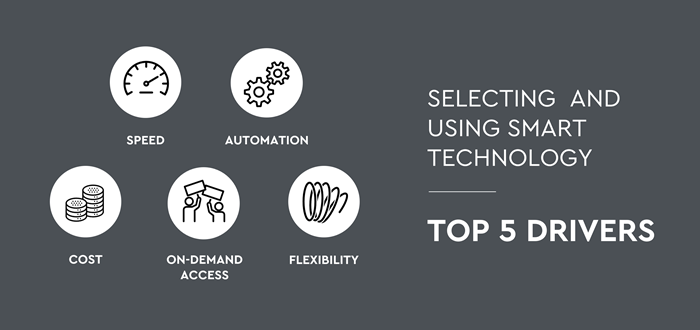 This is further supported by the finding that 40% of respondents now prefer to interact with fund managers online via dedicated investor and client portals, providing Real Time access to data and automation of tasks.
As a result, nearly 8 in 10 respondents (77.8%) say it will very likely make more sense in the future to outsource this requirement to a specialist provider than to try to manage this in-house. 
Richard Hansford, Ocorian's Director of Alternative Investment explains: "Many large investors and managers - across both real estate and private equity - utilise multiple platforms and providers to manage processes and often this ends up becoming a manual task.
"However, many are now looking to dedicated technology to help complete these tasks. Ocorian, for example, has its own proprietary solution. The platform can be tailored for any requirement and is ideal where thousands of data points need processing - such as data migration, data reconciliation and invoicing.  The technology can replicate any manual task in a matter of seconds and share data to be uploaded to our clients systems."
Barriers to progress
The increased use of technology however is not without its challenges, with a third (32.4%) concerned about the overall security of any given system.  Other concerns include cost (17.1%), complexity (14.1%), integration with an existing system (11.9%) and the need to rely on an administrator (8.2%).
TOP CONCERNS IN USING SMART TECHNOLOGY
Security (32.4%)
Cost (17.1%)
Complexity (14.1%)
Integration (with existing system) (11.9%)
Reliance on administrator (8.2%)
Loss of control (7.4%)
Training (5.7%)
Confidentiality (2%)
Other (1.2%)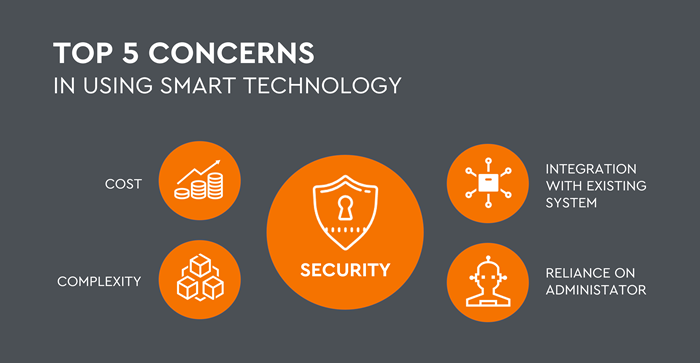 David Brown, Partner at Deloitte, says that while change in the sector has been slow - progress is being made: "Generally speaking real estate administration and investment management has been a laggard in terms of new technology - but that is changing. Part of it comes from a data security, data governance perspective, and part of it comes from a cost push - in order to get better efficiency in the reporting and administration eco-system."
He adds: "It's not just choosing the right set of service providers, it's actually about getting technology to be as efficient as possible. The information that starts off with the property manager flowing all the way through to the NAV calculation, with as little interference as possible. The consistent use of technology across the business of administering the funds, and managing the assets, is as important as it being a single provider."
DOWNLOAD THE FULL BRIEFING > The Future of Private Equity and Real Estate Fund Administration