Extending corporate services offering
Ocorian has completed its acquisition of ABAX corporate services, extending its service range and capability across Africa, Asia and the Middle East and corporate services offering.
The purchase of ABAX, an integrated advisory, corporate and business services provider in Mauritius, swells Ocorian's international team to over 700+ worldwide - including additional representation in Côte d'Ivoire, Mauritius, Singapore, South Africa and UAE.
In turn, ABAX clients will now be able to access a much wider range of specialist alternative investment, corporate and private client services, across both onshore and offshore locations in Europe and North America, including: Channel Islands (Jersey and Guernsey), Cayman Islands, Ireland, Luxembourg, Netherlands, Singapore, UK and the USA.
A period of operational transition will now begin, with ABAX Corporate Services rebranded to Ocorian ABAX.
The transaction realises the next stage of an ambitious international growth strategy for Ocorian, following the management buyout and successful rebrand of Bedell Trust in 2016. All 275 staff currently employed by ABAX join Ocorian.
Financial terms of the transaction have not been disclosed.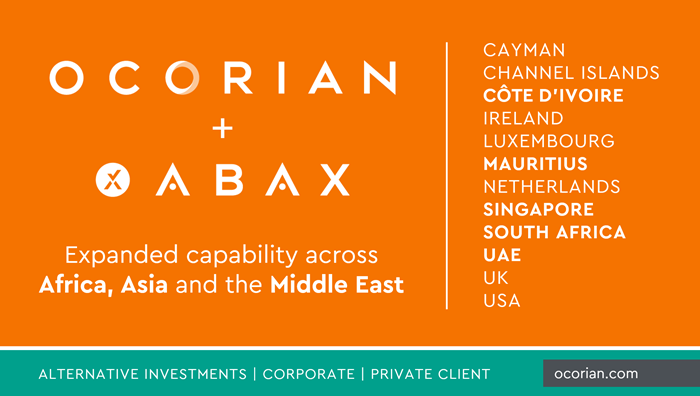 Why our clients choose Ocorian corporate services
Ocorian's corporate services team work seamlessly alongside your existing internal resources to provide a unified and flexible international corporate administration function for your organisation.